My Father
Late. Shri Madhukar R. Bhangale


My Father, we call him 'Baba', passed away on 18 June 2005, Saturday at our residence in Bhusawal, leaving behind us - three sisters and three brothers, and our Mother. His sudden death shook all of us very badly. The main pillar of our family had collapsed, making us traumatic. I was in Singapore with my wife and my son. Unfortunately I could not reach to Bhusawal in specified time and thus I could not have his 'Anteem Darshan' to pay my 'Anteem Namaskar' to him. For this, I feel extremely bad, and regret my being so far away from home.

My Father was eldest among the four brothers. He lost his Father when he was just 8 years of his age. His childhood was full of struggle and sorrow. While attending school, he used to work part, to support himself and family. He, and his Mother, my Grandmother, worked very hard to come up in their lives. They literally had started with ZERO and managed to survive and prosper with their hard work.

He gave up his job, for his quest to enter in politics. He was impressed with the objective and principles of "Jana Sangh" and he sincerely followed "Jana Sangh" and later the "Bharatiya Janata Party (BJP)". He personally had met Mr. Atal Bihari Vajpayee at occasions. My Father was popularly known as "Balasaheb" in the political group. He used to volunteer his services to the party's welfare, without any expectations in return. He was a man of principles and was highly disciplined person.

Few times, he was elected as a member and once as the Vice-President of Bhusawal Municipal Council. He did not misuse his powers anytime. He earned only the Good Name, and nothing else while bearing these positions. We all are proud that we are his Children.

Though He was a strong follower of BJP, my Father did not have personal enmity with other party members. And I think his clean image and out-spoken personality was responsible to it. He helped each and everyone who came to seek his help.

My Father loved traveling a lot. He had traveled almost entire India, by Car, by Train and by Bike. He had visited Nepal along with my Mother, my Brother, Anil and nephew Govind. In Nov-Dec 2004, He visited us in Singapore with my Mother.

Whatsoever the situation, our Father has given us good education, discipline and name, for which we are proud of. Only because of him, we exist and prospered. I am, especially, most grateful to him, as he has provided me the opportunities to study and to reach to the position where I am right now. I dedicate all my education, my achievements, my success, my progress to my beloved Father. We all miss you Baba!!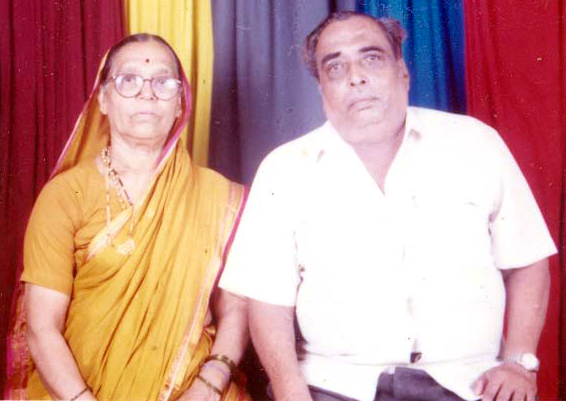 My Mother and Father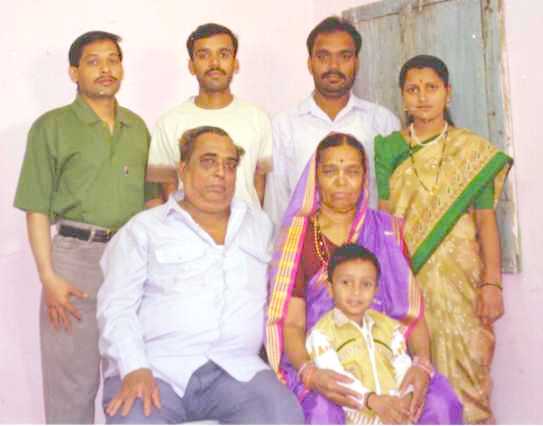 Myself, brothers-Anil and Subhash, Sister-in-law
My Father, My Mother and Nephew Jayesh
My Father and Mother, with brother Subhash

Elected as a Vice_President of Bhusawal Municipal Council (~1960s)

Attending a Function in Municipalty Office

Honouring the Guest at stage

With Mr. Atal Bihari Vajapayee

At Kathmandu, Nepal
standing, from Right: My Father and my Nephew, Govind
Sitting, at right: my Mother, with brother Anil
In Singapore at the 70th floor, Equinox, of Swissotel
| | |
| --- | --- |
| | |
In Singapore, at Lot1 shopping center, and in front of our House
In Singapore, at our House, with my son Anshul